A bulk, private label, and white label CBD manufacturing leader focused on quality, compliance … and your business
As pioneers in CBD and one of the largest and most vertically integrated industry leaders, we partner with those looking to successfully open new revenue streams with CBD or to build on existing ones — quickly, confidently, and at lower costs. We offer more of what you need to succeed in CBD.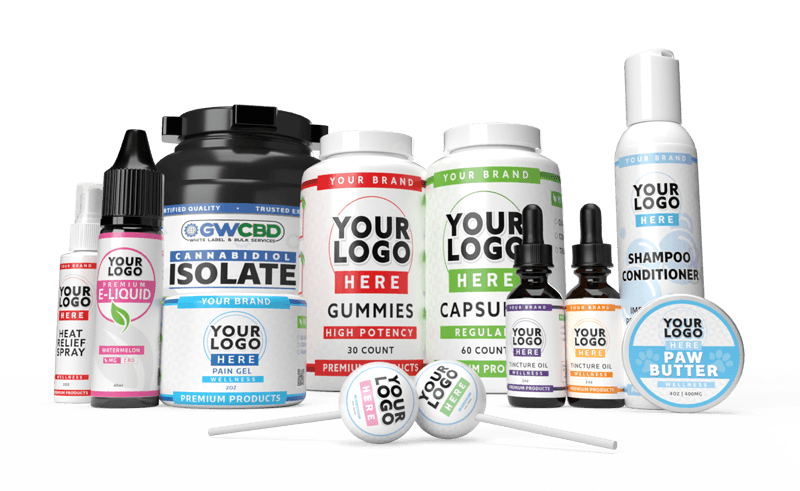 CBD Extraction
Our extraction facility produces isolate and distillate, which we test in-house and through a third-party lab to ensure compliance and potency.
Value-added Services
We help increase revenue, differentiate your company from the competition, and enhance your customers' experience.
Your trusted partner in CBD
With our 100,000 square feet of manufacturing space and state-of-the-art technology, we are constantly raising the bar on how to deliver the industry's best CBD experience to our business partners, wholesalers, retailers and consumers.

• Education
• Sales guidance
• Marketing materials & additional assets


Our proprietary manufacturing processes focus on high-quality formulation, product testing, and stability testing. Quality is the foundation of our business; compliance is the natural result.
Compliance in Manufacturing
We use current Good Manufacturing Practices (cGMP), a comprehensive term that includes regulations enforced by the FDA, which holds manufacturing standards that must be met in the production and packaging of certain products. We follow a high, consistent standard of practice to ensure product safety and efficacy. Consumers can buy from you with confidence knowing they are purchasing a safe, pure, effective product. Besides consumer protection, GMP regulations are also designed to minimize errors, so that product quality remains high.
As one of the largest vertically integrated CBD manufacturers and distributors in the U.S., we've learned over the years what works and what doesn't when it comes to CBD. We know that making it easy to do business with us works best for our customers … and that's why we communicate with you upfront on our white bulk, private label, and white label CBD processes, so you know exactly what to expect.
Succeed in CBD
Whether you have your own CBD brand and are ready to move to higher-quality products and a trusted supply chain, or you're simply wondering if you too can start a brand and take advantage of one of the world's most profitable, fastest-growing industries, we can help. You will be guided by an experienced, expert team that comes with connections and technical knowledge few in this industry have.
As a pioneer in the CBD industry, we continue to lead the industry on the use of proper lab testing procedures. Our compliance team has developed formal standard operating procedures (SOP) and oversees the testing process for all of our products. It's important to understand each form of CBD product has specific testing requirements for accurate results, and our team has specific quality standards for every manufactured product.
ISO/IEC 17025:2017
We partner with Green Scientific Lab, a leading certified ISO/IEC 17025:2017 hemp testing laboratory, which validates our own in-house testing and provides Certificates of Analysis for all of our products. We believe that transparency and insight into every aspect of our testing operations is paramount to not only our success, but to yours. You can rest assured your product is compliant.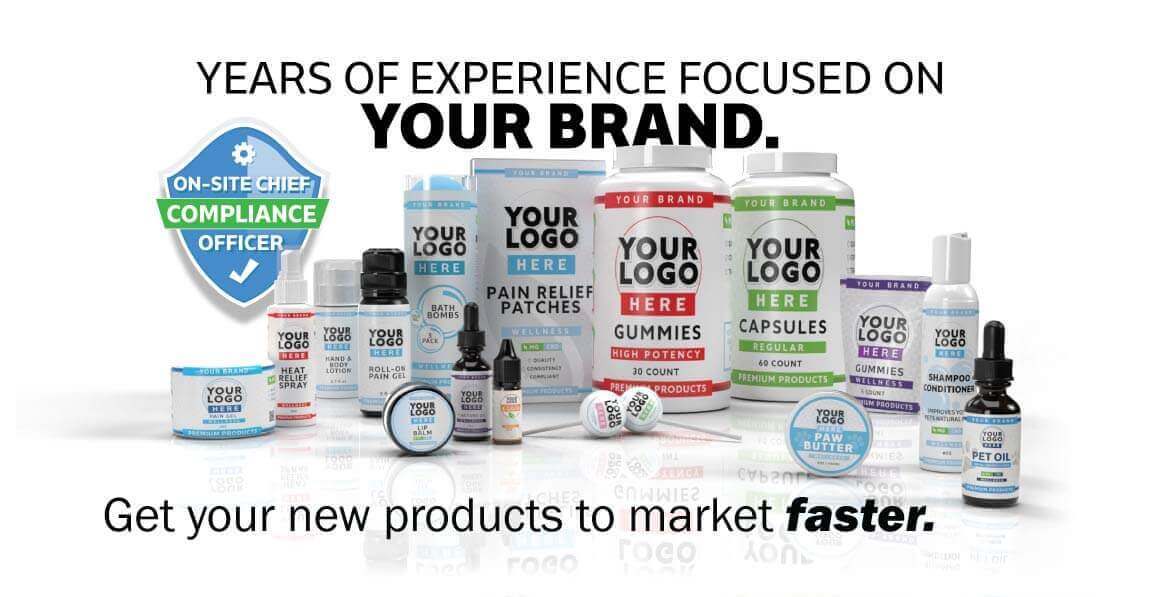 BULK, PRIVATE LABEL & WHITE LABEL CBD SERVICES
Our manufacturing facility allows for small-batch or large-scale production. This means we can be flexible based on your business needs and sales goals.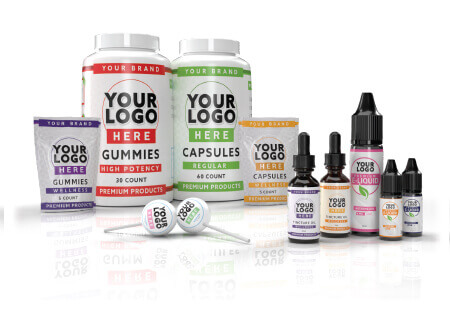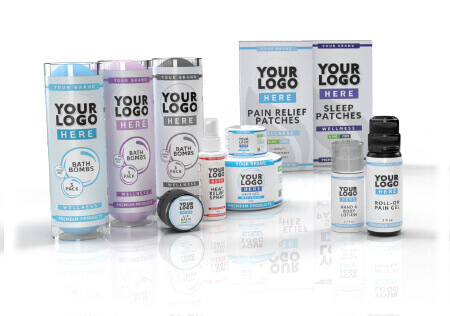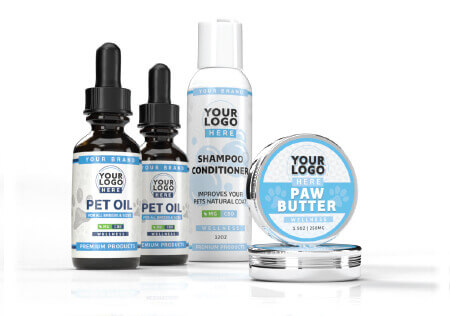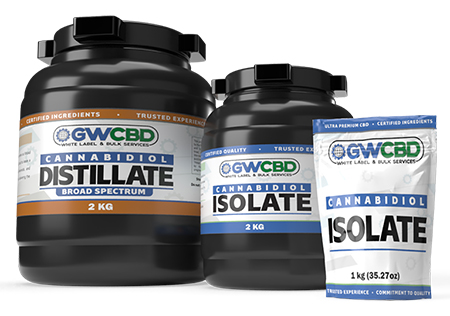 Global Widget's commitment to its business clients extends to the wide range of additional benefits or value-added services we offer as part of our partnership.