Digital Media & Resources
We believe making it easy to do business with your manufacturing partner is just as important as quality of the product you'll receive. That's why we offer a number of value-added services — with more on the way — that can give you confidence you've chosen the right partnership.
• Industry & Manufacturing Competence
• Vast In-House Capabilities
• Focused on Compliance
• Turn-Key Scalability

Adding new, high-performing products to your brand has never been easier
White Label Product Catalog
We offer more than 175 SKUs of our best-performing products — including CBD topicals, edibles, pet products and more — to make your CBD journey, and our partnership, a successful one.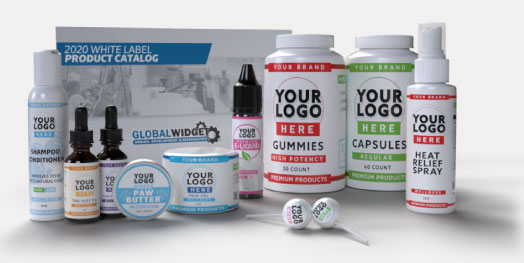 Get started with your products with one of our starter templates. Quickly get your ideas / products to market faster with the help and support provided by our team and available resources.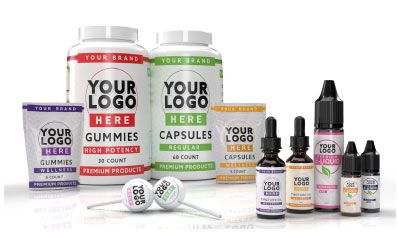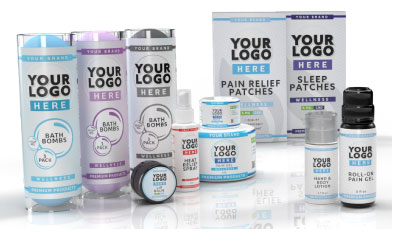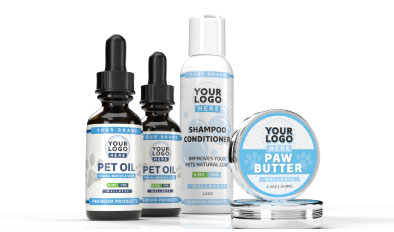 We offer a variety of edible CBD products, all formulated and made in-house from premium industrial hemp and the highest quality ingredients. Our quality control process, which includes both in-house and third-party lab testing for purity and potency, ensures premium products—from gummies and capsules to lollipops and e-liquids.
Our wide range of CBD-infused beauty and skin care products, including our pain-relief topicals and beauty & skin care products, belong to one of the fastest-growing CBD categories. Highly portable, our topicals are easy to apply as gels, patches, sprays or roll-ons.
Our innovative, new CBD products for pets emphasize quality ingredients, sourcing and transparency, so pet owners can feel confident using them everyday to support their pet's health. Our pet products are certified by a third-party lab to ensure products are safe, with test results available online and by scanning QR codes.
Premium CBD for a wide range of products
From manufacturing standards pursuant to cGMP to the most compliant labels in the industry, we're going above and beyond as part of our "culture of quality and compliance" to better serve our partners.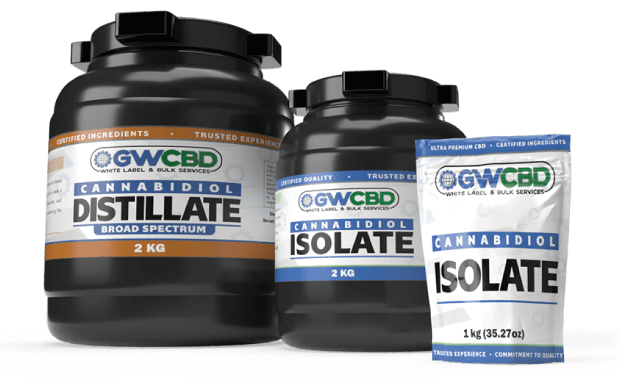 CBD Market Trends Newsletter
CBD Market Trends is the newest resource available from Global Widget's respected CBD University. You can expect important information about compliance, products, market trends, regulation updates, and other current news to help make the CBD industry more navigable, and help you make the most of your business
Sign up to receive our
latest publications
• Industry news & information
• Current CBD market trends
• Recent compliance information